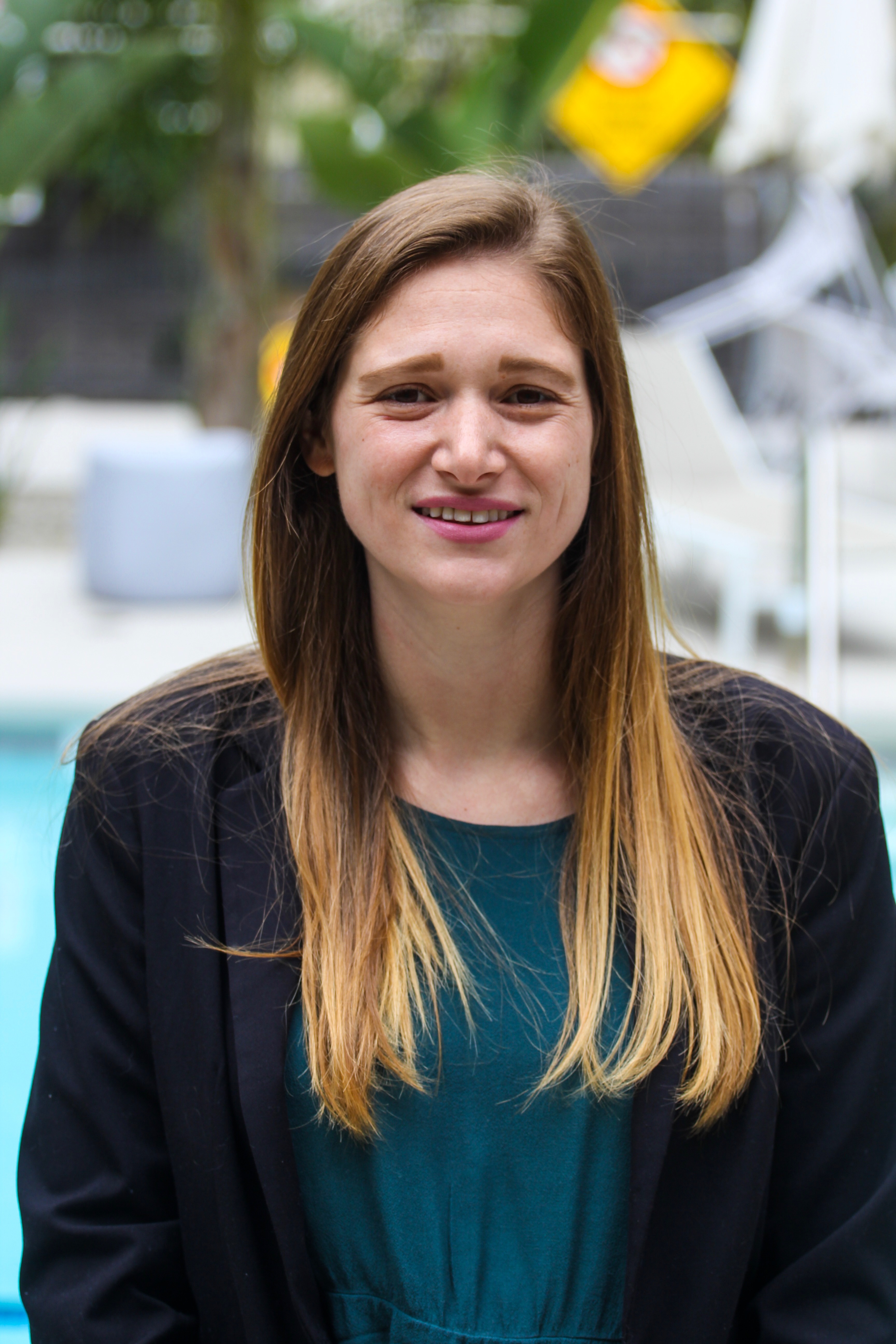 Katie Swinton | President
Katharine.Swinton.2020@marshall.usc.edu
https://www.linkedin.com/in/kswinton/

Katie graduated from Villanova University with a pep in her step, ready to take on the sports world. She picked up freelance jobs at NBC Sports and MLB Network, and ultimately landed a full time job at ESPN. There, she cut SportsCenter highlights for every sport imaginable, the highlights (pun intended) being Super Bowl 50 and the Kansas-Oklahoma 3 OT game. After two years with ESPN, Katie took her talents to City Year where she planned service days for corporations and community partners in the DC public schools. However, she missed the entertainment industry and decided to pursue an MBA in order to fuse her passion for entertainment and social justice with the goal of landing a content strategy role in new media, television and/or film.

Summer Internship: Business Development, Creative Artists Agency




---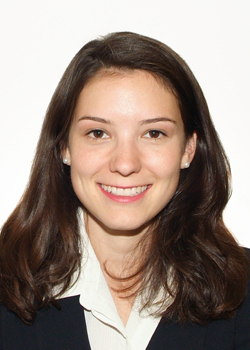 Steph Danis | VP, Alumni Relations
Stephanie.Danis.2021@marshall.usc.edu
https://www.linkedin.com/in/stephdanis/

Prior to Marshall, Stephanie worked in event production and operations for experiential marketing campaigns and large-scale music festivals. She has led teams in Festival Production, Artist Relations and Sponsorship across events like SXSW, Desert Trip, and Coachella. Stephanie's passion for the music industry began as an undergrad after interning at Columbia Records in New York. She graduated Summa Cum Laude with a Bachelor's in English Literature from St.Peter's University in New Jersey. Stephanie decided to pursue her MBA in order to develop quantitative skills and analytical frameworks essential to guiding her transition from an operations role in entertainment to a strategy role across media, entertainment, and technology. When not involved with Marshall activities, Stephanie likes to spend her free time binge-watching television, taking spin classes, and going to concerts.

Current Job: Strategy and Business Development, Revolution Marketing



---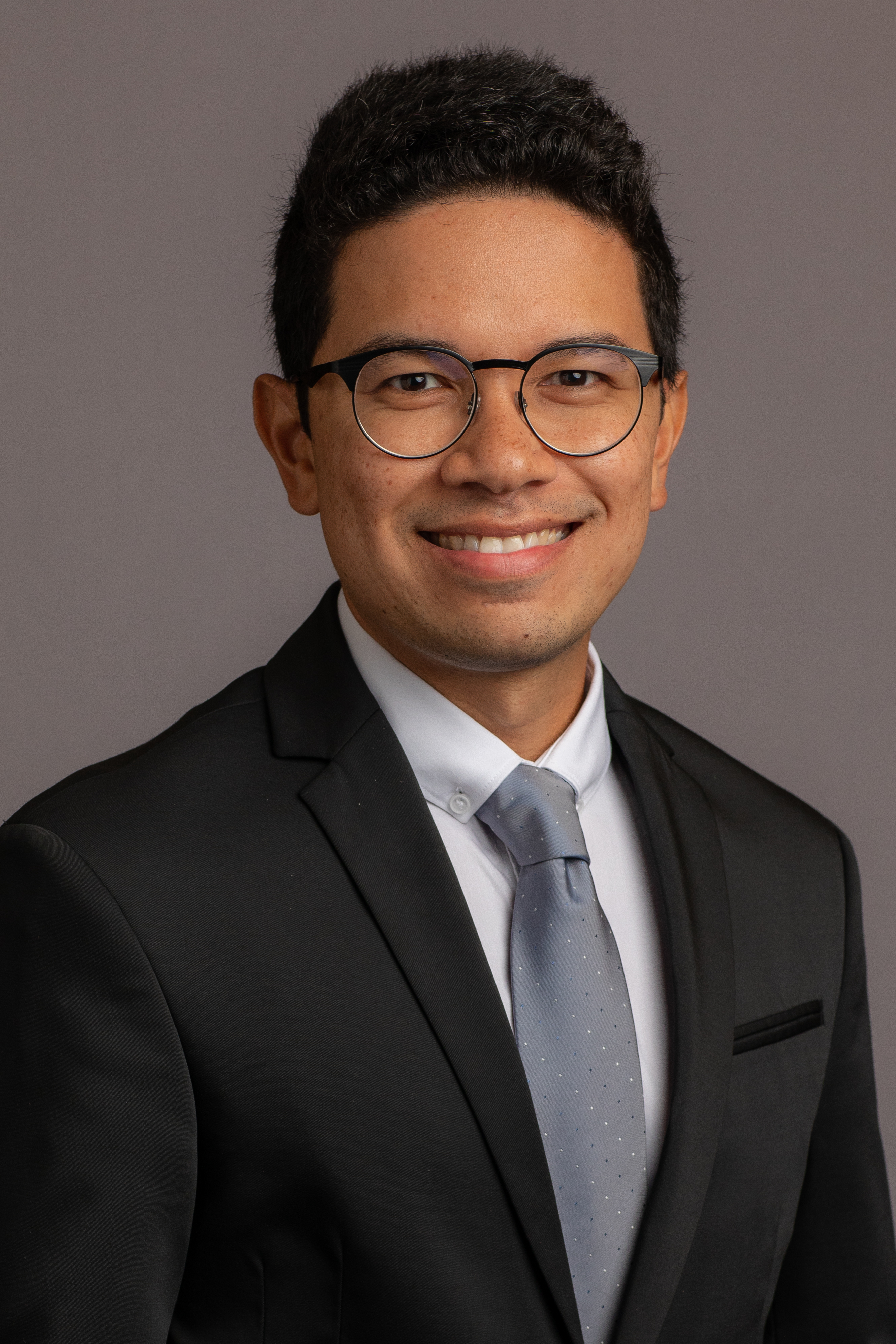 Rafael Liou | VP, Alumni Relations
Rafael.Liou.2020@marshall.usc.edu
https://www.linkedin.com/in/rafaliou/

With more than 9 years of experience in the Advertising industry, Rafa is passionate about connecting brands and people. After getting his BS in Social Communications from Universidade Católica do Salvador in Brazil, he worked for local and global Advertising agencies serving clients such as IBM, Nestlé, Chevrolet and PepsiCo by crafting marketing strategies and delivering innovative, creative campaigns. Rafa would like to combine his two biggest passions, Entertainment & Marketing, in the future. He believes that his customer-centric approach and media platforms knowledge will be extremely relevant for companies' sustainable growth in such a disrupted industry. Rafa is also a professional theater actor, having founded his own independent theater group and participated in four plays in Brazil.

Summer Internship: Brand Marketing, YouTube




---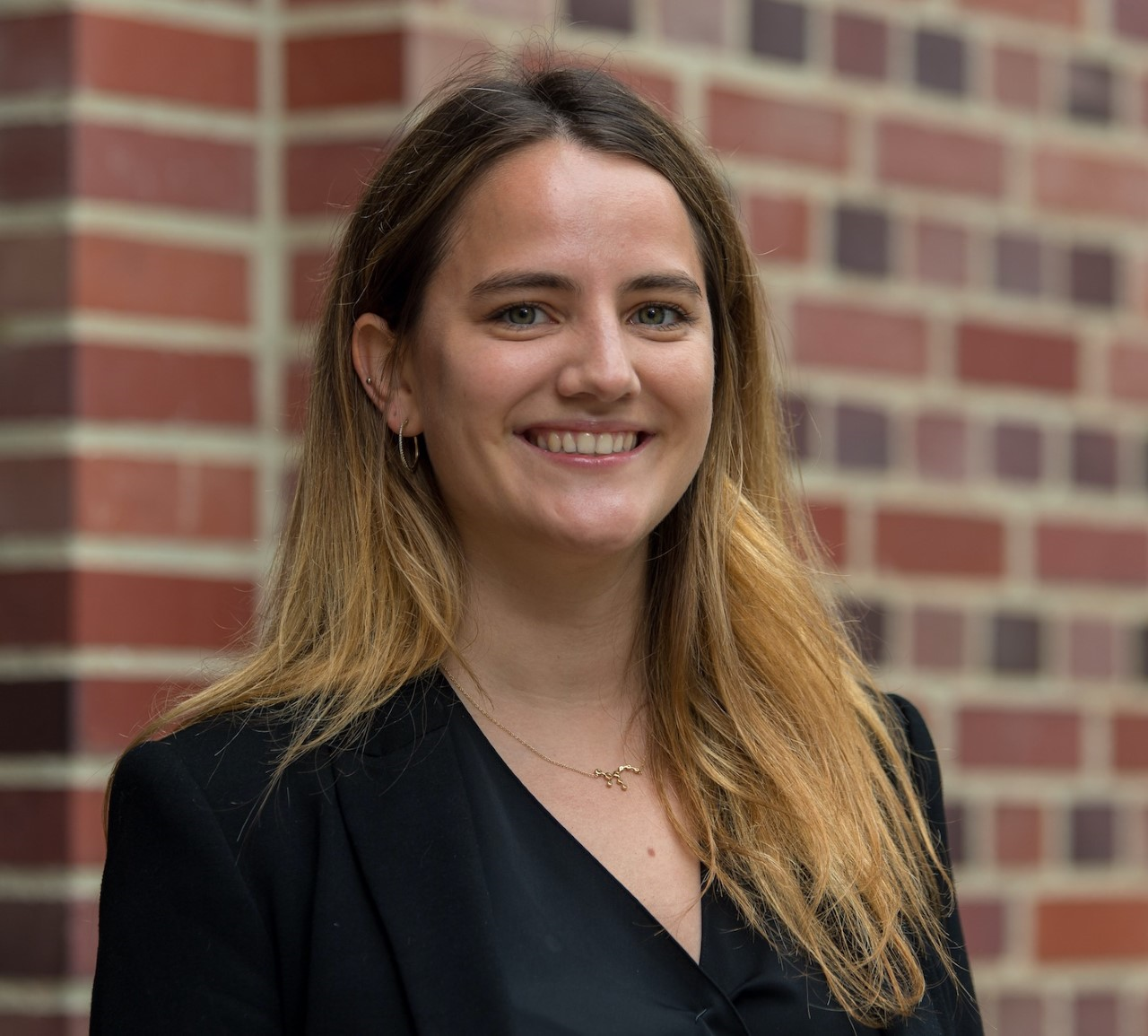 Amanda Salvest | VP, Alumni Relations
Amanda.Salvest.2020@marshall.usc.edu
https://www.linkedin.com/in/amanda-salvest/

Amanda is a business professional interested in the entertainment industry, specifically international distribution and marketing for film. She has five years of experience in project management and client services at a firm that provides language and technology solutions. This Spring she has been interning for NBCUniversal in their Content Distribution team and will continue to work for them this Summer. She has lived and worked in five countries and is proficient in French, Spanish and Mandarin. Amanda has demonstrated a high-level of cultural sensitivity through her experience coordinating teams of linguists and project managers around the globe. She plans to leverage her background in international management and creative problem solving to pivot into an international marketing role at a studio, distribution company or media service provider after graduation.

Summer Internship: Content Distribution, NBCUniversal

---
Bridget Kennedy | VP, Community
Bridget.Kennedy.2020@marshall.usc.edu
https://www.linkedin.com/in/bridgetakennedy/

Bridget spent the four years prior to business school working for a nonprofit in the entertainment industry where she had the privilege of combining her two favorite things - affecting social change and making television! Bridget worked on many live specials, including Stand Up To Cancer, that aired on over fifty networks. It was then that Bridget realized the power of media to shape our culture and create systemic change, leading her to pursue her MBA. After school, Bridget seeks to move into a strategy role for a network or a studio where she can work to bring new and innovative ideas to the forefront of pop culture. In her free time, Bridget enjoys hiking with her two dogs, traveling, and bingeing TV shows.

Summer Internship: Business Development & Strategic Planning, Paramount Pictures




---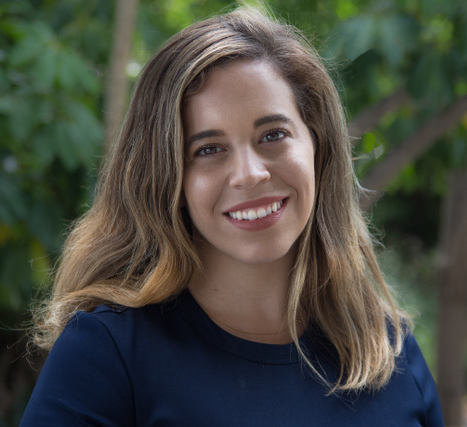 Ossie Kishlanski | VP, Community
Ossie.Kishlanski.2020@marshall.usc.edu
https://www.linkedin.com/in/ossiekishlanski/

Ossie Kishlanski is an entertainment professional with experience both domestically and internationally. Prior to beginning her MBA at USC Marshall, Ossie graduated from the film production program at Chapman University and worked at different production companies, agencies and ultimately, Viacom's subsidiary in Israel, where she focused on international business development. Now at USC, Ossie serves as the VP of Community for BEA, and is excited to spend her summer at the Strategic Planning and Business Development department at Paramount.


Summer Internship: Business Development & Strategic Planning, Paramount Pictures

---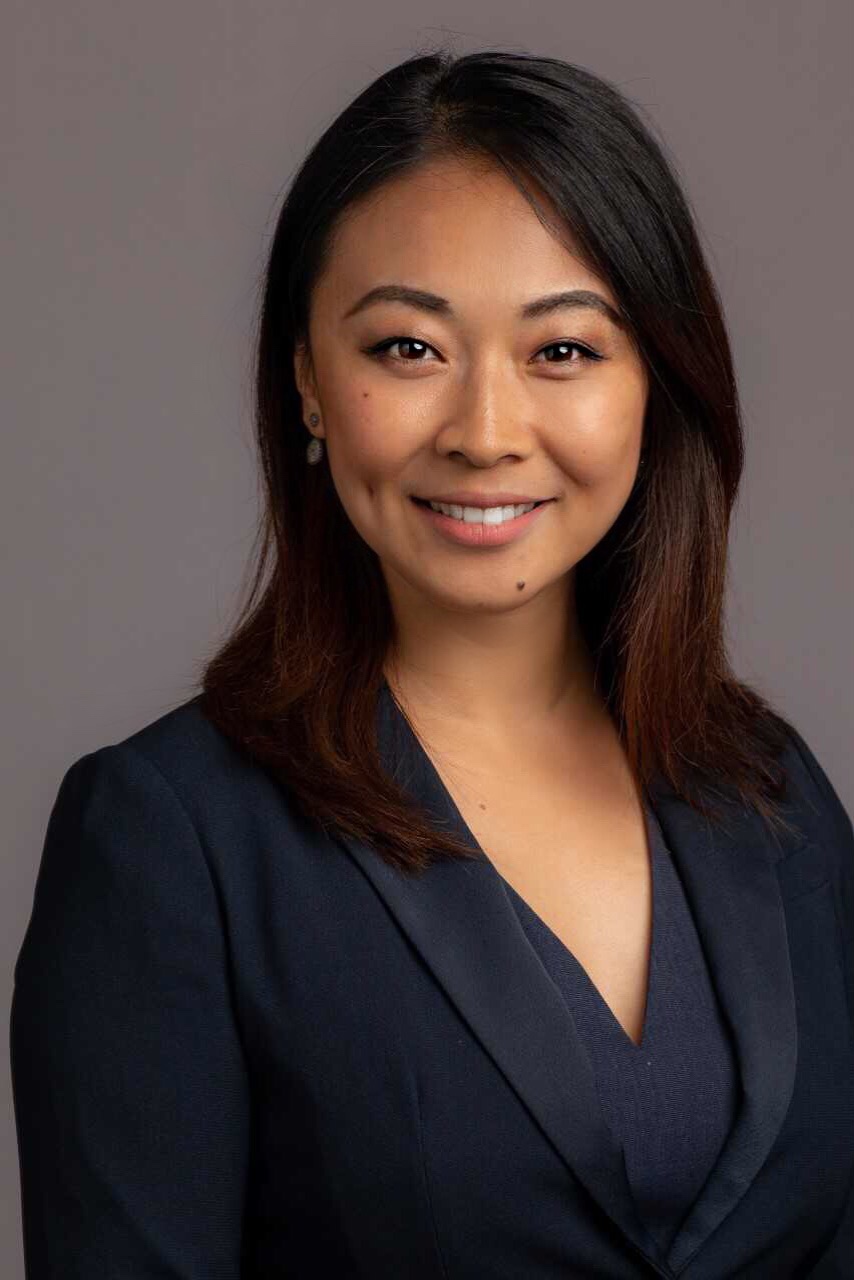 Courtney Zhang | VP, Data & Technology
Qian.Zhang.2020@marshall.usc.edu
https://www.linkedin.com/in/courtney-zhang-marshall-usc/

Courtney is a business development professional specializing in emerging markets in the entertainment industry. Prior to Marshall, she worked in designing and building the largest Universal theme park and resort in China on multiple teams of corporate sponsorship, market research and project management. There, she worked on and completed a complex 13-contract international negotiation, one of the largest theme park deal. She worked on setting up the Sino-American JV structure, building up financial modeling and grew the local team from single digit to over 1,000.
Here at Marshall, Courtney is pursuing a career in the intersection of media and entertainment with a focus on international deals, especially ones related to emerging markets. With her passion in the entertainment industry as well as her growing knowledge in technology and investment, she is also tapping into the world on venture management in the inter-sector of media and technology.
On campus, you'll find her either in the Courtyard chatting with her fellow Trojans or in meeting rooms working with teammates. Outside of Marshall, you'll find her in Karaoke bars, in her apartment singing or going on different cultural events. Some of her recent favorite movie/shows: Good Will Hunting, The Age of Spin: Dave Chappelle Live at the Hollywood Palladium, Chef's Table, Master of None.

Summer Internship: Marketing Strategy, Universal Studios Hollywood

---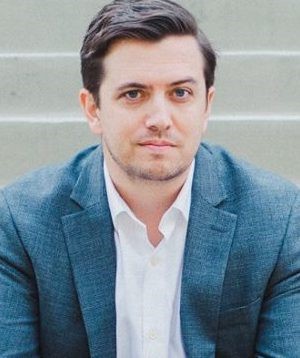 Benjamin Wells | VP, EMBA Relations
Benjamin.Wells.2020@marshall.usc.edu
https://www.linkedin.com/in/thebenwells/

Benjamin Wells has been a Writer / Producer, Entertainment Marketing Creative at ABC since February 2015. In this position, Wells is responsible for overseeing the production of marketing content for the ABC brand as well as top priority launch campaigns (i.e. Modern Family, The Bachelor Franchise, Roseanne, The Conners, Black-ish, & ABC Funny to name a few). He has been the lead producer on high profile 360-degree marketing campaigns, which resulted in a track record of continuously beating sales projections. Wells is a founding member of the ABC F.I.R.S.T leadership team: A select group of highly driven individuals striving to make ABC Entertainment Marketing more competitive.
Before joining ABC, Wells was a Writer/Producer for CBS Radio. At CBS, he was responsible for the brand image of JACK FM, producing EPK style interviews for Radio.com, and producing promotional B2B recap videos of sales events. Wells wrote thousands of topical and evergreen comedic one-liners weekly for the nationwide imaging of JACK FM, leading to an increase in overall ratings for the station in key demos. He also created video content for KROQ, KTWV, KRTH, KCBS and Radio.com driving web-site views and supporting sales with content to increase add revenue.
In addition to his work in marketing, Wells has worked as an independent producer/actor, playing lead and supporting roles in award winning SAG/ AFTRA signatory projects. He has also produced SAG/AFTRA signatory projects including award winning feature length films and a weekly web-series with millions of impressions.
Wells has an extensive background in improvisational comedy, completing professional programs at the Upright Citizens Brigade and Groundlings.
Wells earned his Bachelor degree from The UCLA School of Theater, Film & Television in 2003 and is currently working on his MBA at The USC Marshall School of Business as part of the Executive MBA class of 2020.

Current Job: Writer / Producer, Entertainment Marketing, ABC Television

---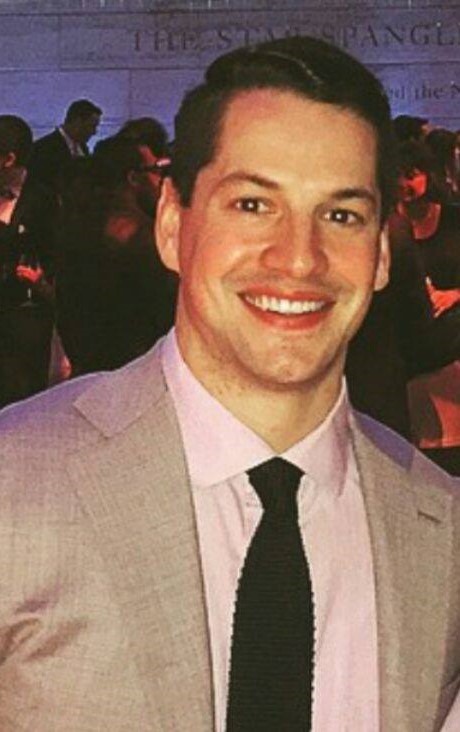 Josh Cron | VP, Events
Joshua.Cron.2020@marshall.usc.edu
https://www.linkedin.com/in/josh-cron/

Josh graduated from the University of South Carolina (the other USC) with a degree in Hospitality Management. After brief stints in event management and PR/marketing software sales, he spent the majority of his pre-MBA career as a management consultant in Washington D.C. working for Accenture. At Marshall, Josh has focused on developing the skills, experience, and network necessary to transition into the entertainment industry. In his free time, Josh enjoys playing basketball, seeing live music, and binge-watching shows.

Summer Internship: Deal Analysis, Paramount Pictures







---

Katelin Stidham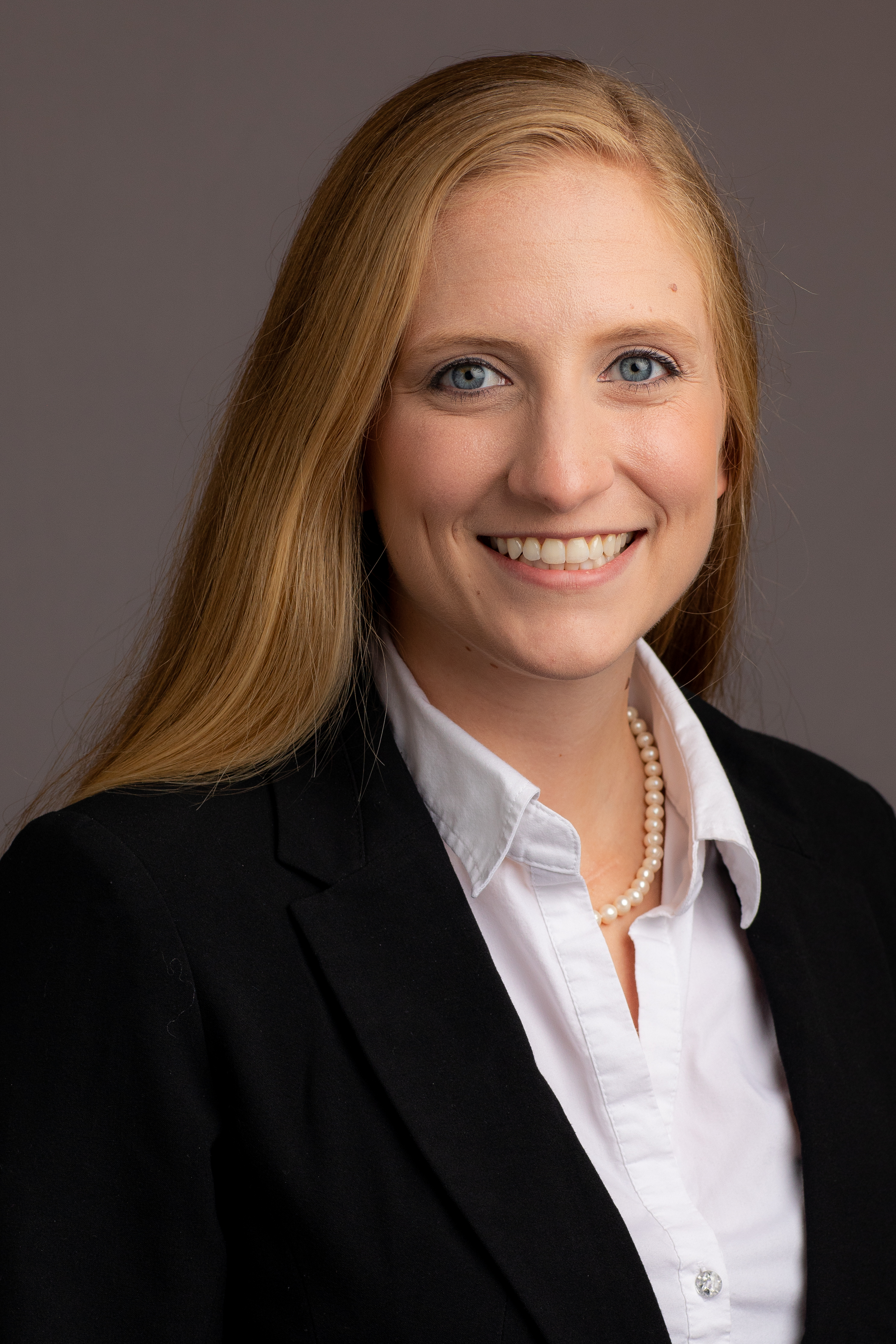 | VP, Events
Katelin.Stidham.2020@marshall.usc.edu
https://www.linkedin.com/in/katelinstidham/

Katelin is an experienced leader with a passion for sharing creativity with others. After graduating from the University of Louisville with a degree in Music Education, she taught music for four years, transforming the curriculum across grade levels, directing musicals and orchestral performances, and introducing her young students to the joys of making music. Katelin is focusing her MBA studies on corporate finance and strategy. Katelin enjoys playing her flute, exploring the outdoors, and talking with others about their experiences.






---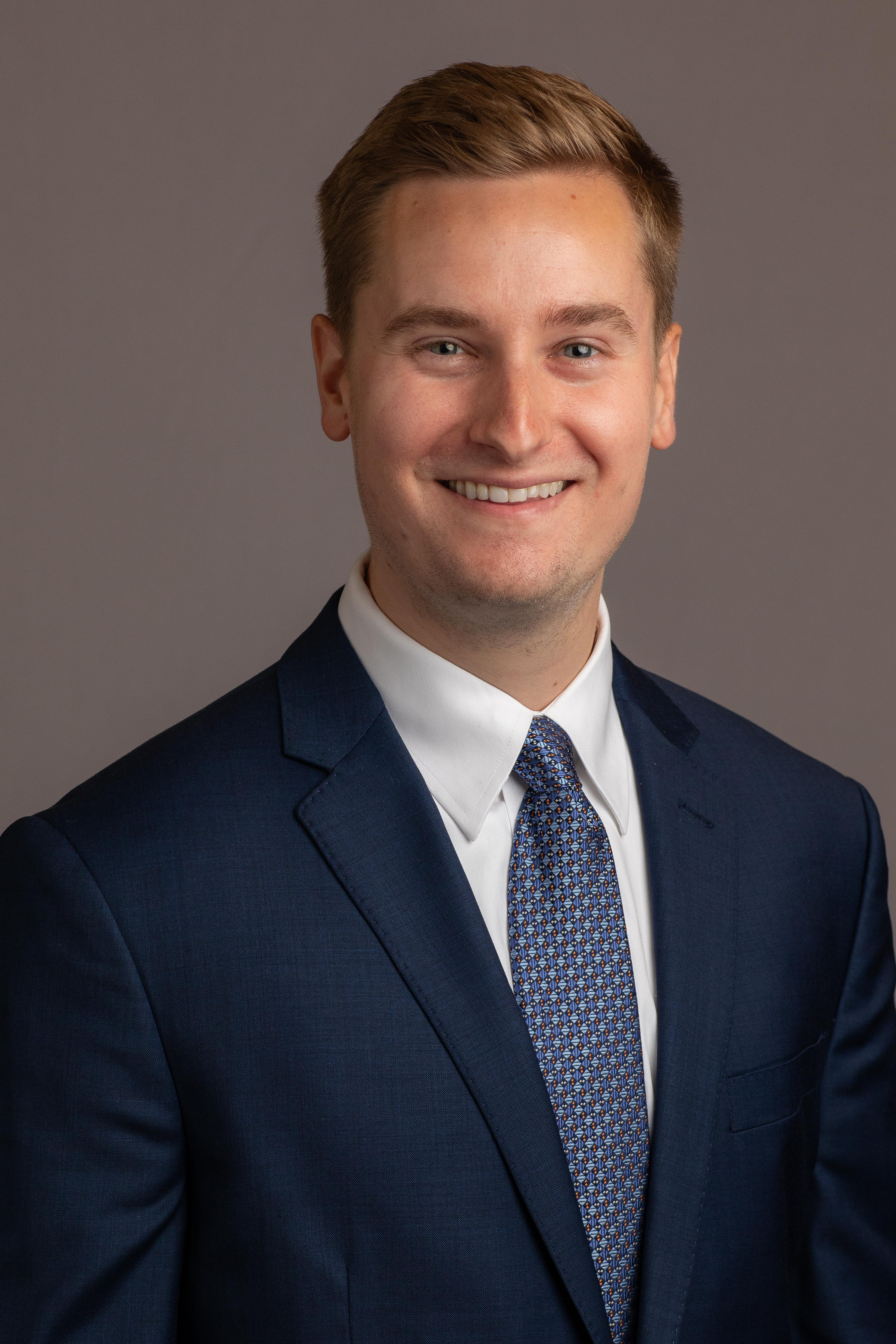 Jay Lehoczky | VP, Finance
Jay.Lehoczky.2020@marshall.usc.edu
https://www.linkedin.com/in/jay-lehoczky/

Jay attended the University of Arkansas, where he majored in International Business with an emphasis in Economics. Upon completion of his undergraduate degree, Jay moved back to his hometown of Kansas City, where he spent the past 4 years working as a consultant for a healthcare technology firm. While at Marshall, Jay is pursuing coursework in Finance and Corporate Strategy. He is actively involved with the Business of Entertainment Association, Marshall Sports Business Organization, and Special Olympics. In his free time, Jay enjoys traveling, photography, and cheering on the Kansas City Chiefs.

Summer Internship: Summer Associate - Investment Management, Goldman Sachs
---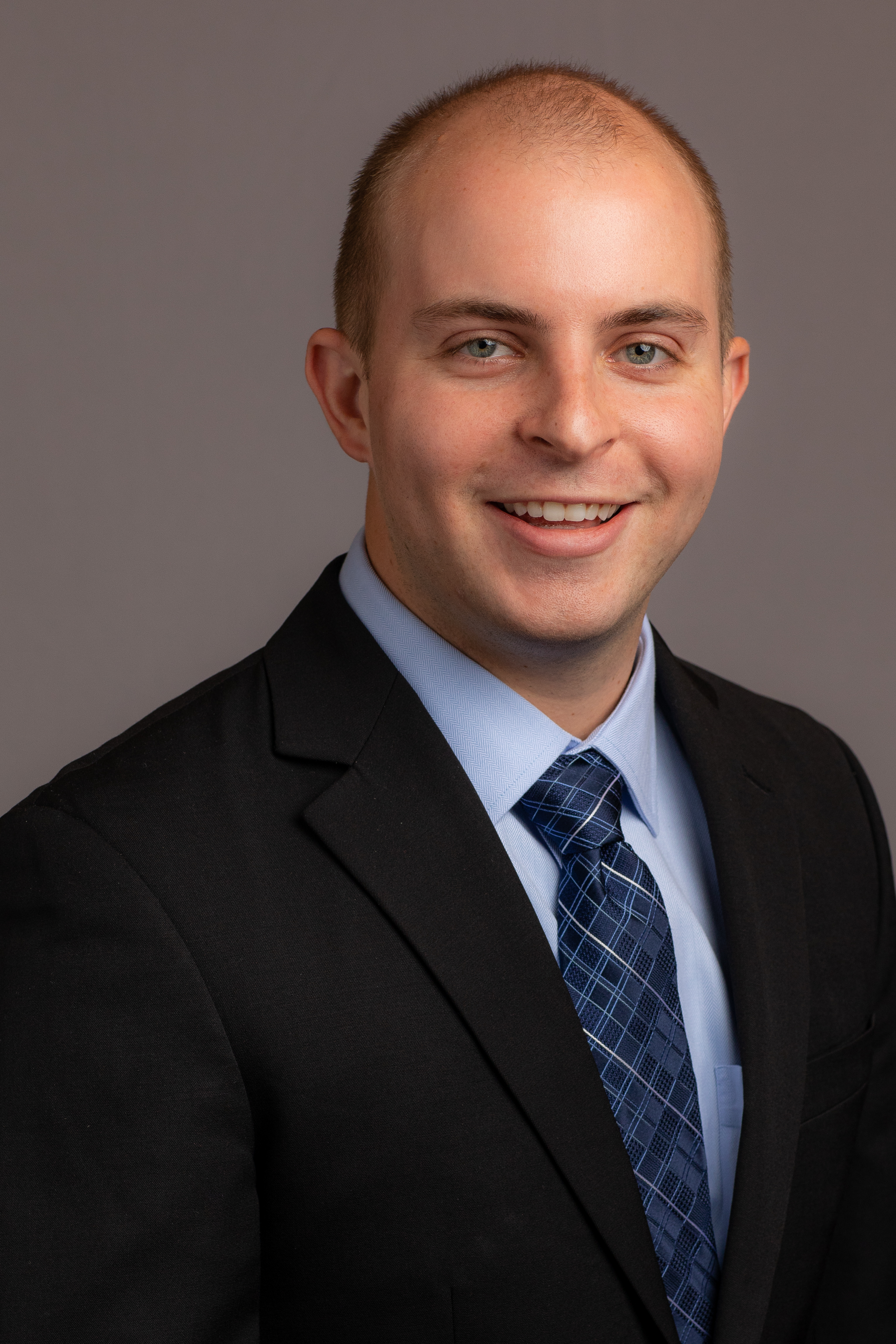 Stephen Manney | VP, Learning & Development
Stephen.Manney.2020@marshall.usc.edu
https://www.linkedin.com/in/stephenmanney/

Stephen is recognized across the Midwest and Northeast regions of the United States for his on-air contributions as an award-winning local television sports director. Behind the scenes, his creative management made him instrumental in increasing viewership and revenue for several stations across the country. These successes inspired Stephen to drive change on a grander scale while enhancing his skillset at USC Marshall.
With an emphasis on business development and strategy in the television and new media sectors, Stephen's goal is to help media companies navigate industry change in the increasingly digital era. He has partnered with NFL Media, where his insights and recommendations drive National Football League programming and monetization decisions. He is a massive Michigan sports fan and hopes to live long enough to see the Detroit Lions win the Super Bowl.




---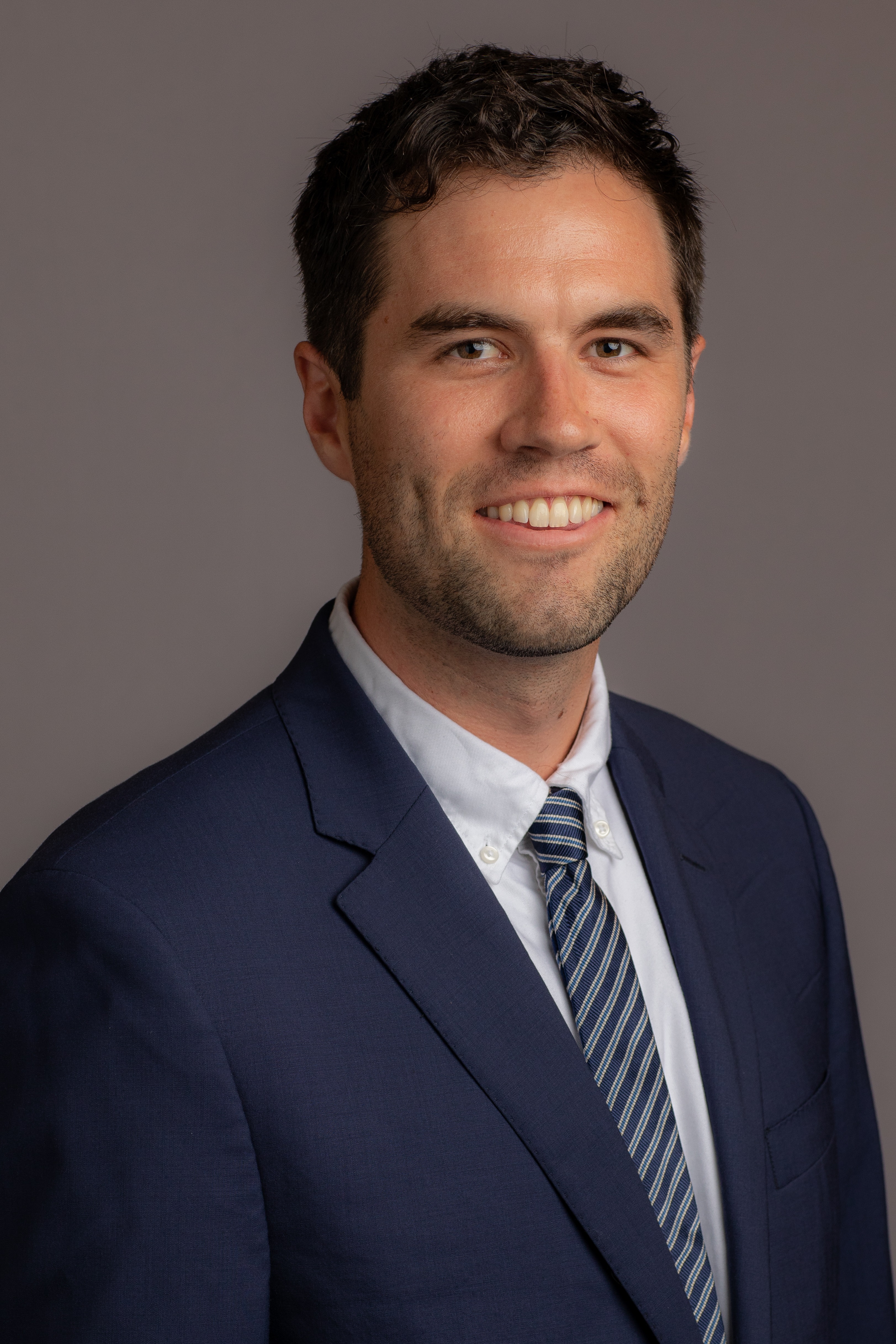 Jeff Riecke | VP, Learning & Development
Jeffrey.Riecke.2020@marshall.usc.edu
https://www.linkedin.com/in/jeffreyriecke/

Jeff attended the University of Michigan for his undergraduate studies, where he received a dual degree in Environmental Studies and Psychology. After graduating he moved to Washington, D.C., where he spent his career to-date creating and scaling digital marketing channels for social impact organizations. Jeff enrolled at Marshall to pursue a career change into the entertainment industry. He's particularly interested in how the entertainment experience is changing through the advent of disruptive technologies like streaming, AR and VR. New to LA, in his free time Jeff enjoys exploring the city's live music scene and learning how to surf.

Summer Internship: Product Manager, Discovery Communications





---
Amy Shen | VP, Marketing
Amy.Shen.2020@marshall.usc.edu
https://www.linkedin.com/in/amy-shen-usc/

Amy graduated from Michigan State University with degrees in marketing and psychology. Prior to pursuing her MBA at Marshall, she spent four years in market research, managing projects for automotive clients to gain insights into their consumers. Amy is pursuing coursework in marketing and entertainment, to ultimately transition into a brand or franchise management role in the entertainment industry. In her free time, Amy enjoys reading, watching movies, traveling, and photography.

Summer Internship: Global Consumer Insights and Consumer Strategy, NBCUniversal



---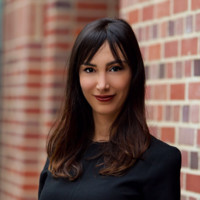 Vivian Fowler | VP, Recuitment
Vivian.Fowler.2020@marshall.usc.edu
https://www.linkedin.com/in/vivian-fowler/

At her core, Vivian is passionate about understanding the human mind and how we develop as a society. Before arriving at USC Marshall, she worked in the Entertainment and Consumer Goods industries, building both creative and analytical skills in TV production, branding, and media strategy. Throughout her career, Vivian developed the ability to adapt to fast-paced environments and delivered sustainable results under tight time constraints in Argentina, Brazil, Ireland, and the US.
Vivian believes in the power that storytelling has to generate empathy and connect people, and in her free time she tries to be as close to storytelling as she can by watching movies and series, acting, singing, and dancing.

Summer Internship: Strategic Account Specialist, Google

---
Lisa Swank | VP, Recuitment
Lisa.Swank.2020@marshall.usc.edu
https://www.linkedin.com/in/lisa-j-swank/

Lisa is a strategic management professional with experience in both technical engineering and entertainment sectors. Born and raised in Houston, Texas, Lisa graduated from Rice University with a degree in Chemical & Biomolecular Engineering. She worked as a project manager for a multimillion-dollar workstream at Anadarko Petroleum Corporation, developing innovative applications and keeping offshore platforms running. Here at Marshall, Lisa is studying coursework in Corporate Finance, Strategy, and the Business of Entertainment Certificate. She is pursuing a career pivot to Strategy & Finance in the Entertainment Industry, with a strong inclination for Theme Parks. From an early age, Lisa has been frequently drawn to theme parks around the world, which started with her frequent trips to Disney World, Six Flags, and Universal Studios growing up. When she is not visiting Disneyland on the weekend, Lisa is unravelling those hard-to-solve puzzles in the business world, practicing yoga, and catching up on the latest movies.

Summer Internship: Business Development & Strategic Planning, Paramount Pictures


---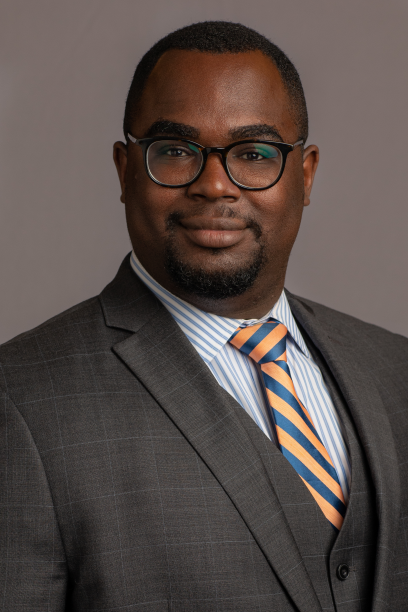 Lloyd Keith | VP, USC Outreach
Frederick.Keith.2020@marshall.usc.edu
https://www.linkedin.com/in/frederick-keith/

Collecting degrees like Thanos does Infinity Stones, Frederick Lloyd Keith II, Esq. is a man of many names, and even more degrees. Prior to attending USC, Lloyd was an Assistant District Attorney in Houston. He tried over twenty jury trials first chair including a case where his cross examination led the defendant to confess on the stand. Despite confessing to the crime, the defendant refused to admit to ordering the Code Red. Lloyd specialized in financial crimes but also tried aggravated felonies like murder. He has since learned that people become uncomfortable whenever he mentions murders.
Growing up he was an avid actor. At The University of Texas School of Law he was a writer for Assault & Flattery, a musical theater company at the law school that produced Broadway shows written by and starring law students. Even after law school the fire for theater and film remained constant in him. Inspired by USC alum Ryan Coogler, Lloyd decided it was time to pivot careers and come to Hollywood. As the VP of USC Outreach, Lloyd is tasked with bringing together USC students who have that same burning passion for entertainment. He is interested in the emergence of streaming distribution and content creation, and enjoys storytelling, karaoke, and cat memes.

Summer Internship: Senior Program Manager, Amazon

---

Courtney Poey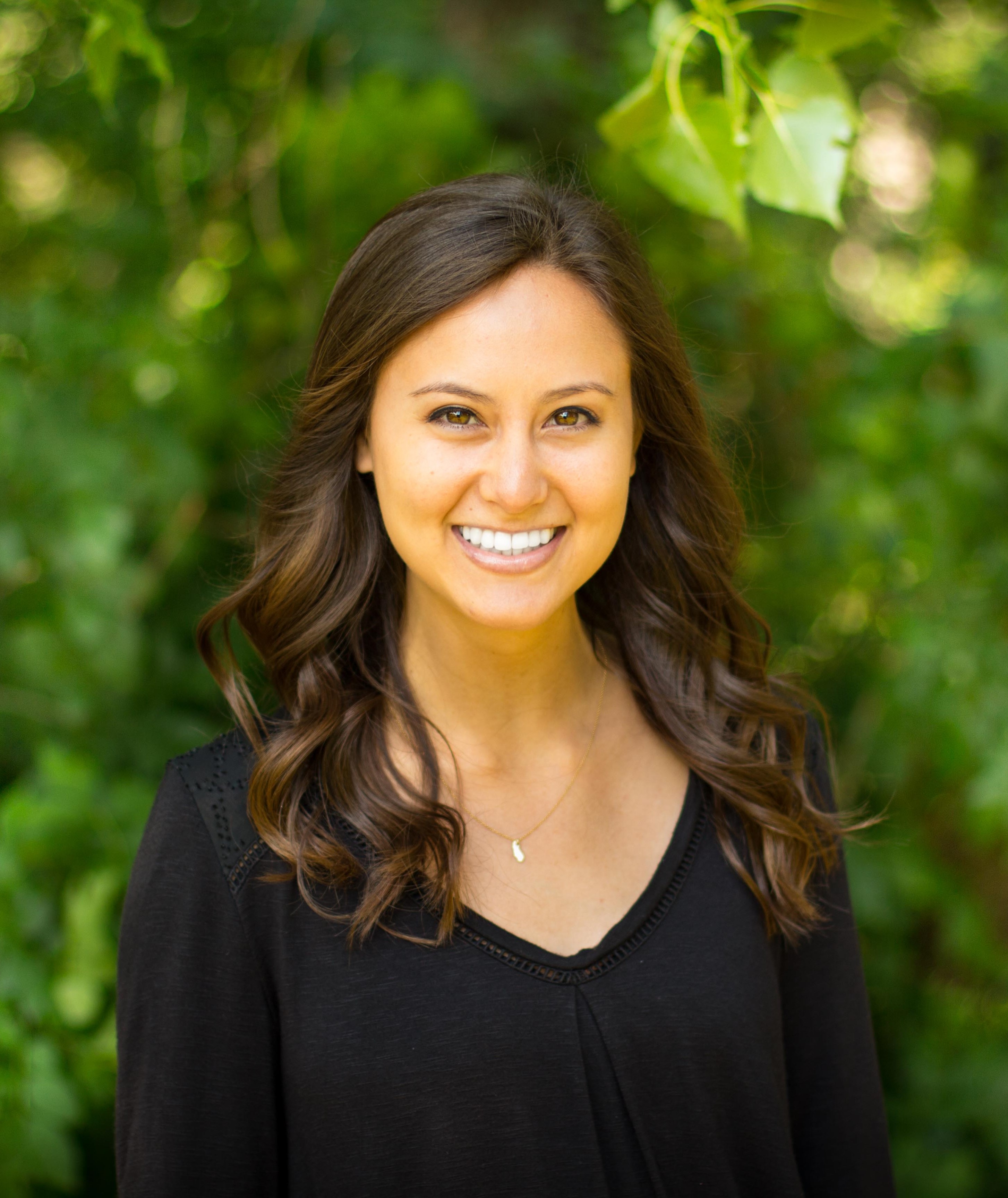 | VP, Program Outreach
Courtney.Poey.2020@marshall.usc.edu
https://www.linkedin.com/in/courtney-poey-76006885/

Courtney is currently pursuing her Master of Science in Social Entrepreneurship with a passion for intertwining entertainment and social impact. Prior to Marshall, Courtney received a BA in Film-TV-Digital Media from TCU (Go Frogs), worked in fundraising and development at the Boys & Girls Clubs, and produced live events for a small event production company in Texas. Her time outside of school since moving to Los Angeles has been spent associate producing an indie feature film and interning with United Talent Agency. Courtney can't get enough of sunshine, palm trees and coffee, and favorite movies/TV shows of hers include Titanic, Eternal Sunshine of the Spotless Mind, The Good Place, and Parks & Recreation.

Current Job: Intern, United Talent Agency