Hi, OMC!



Congratulations to our newest board members! We look forward to working with you all this year!

AVP of Operations - Prathamesh Lohakare
AVP of Marketing and Technology - Thomas Saal
AVP of Career and Communication - Jenna Pakkanen and Sneha Bathija
AVP of Events and Career Prep - Hongmei Qin and Ren Wu
AVP of Internal and External FT Relations - Juan Nicholls
AVP of Internal and External PT Relations - Tommie Lebo
AVP of Finance - Srikanth Saal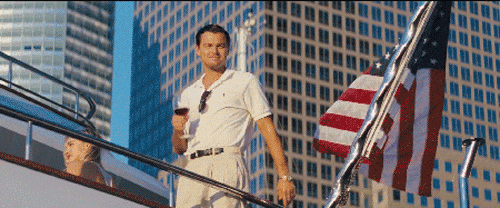 ---
OMC Event - Operations: Behavioral Prep, Tips for Amazon Interviews

Job Preparation can be intimidating, but not when you're prepping with your cohort while having fun at the same time! At this event, you can expect to:

1. Learn various types of behavioral questions, how to structure your answers in the STAR format, and time your answers.
2. Get specific tips on preparing for Amazon behavioral interviews
3. Practice with your peers and get feedback
4. Most importantly, have fun while you're learning

We look forward to seeing you! The event will be held October 1st from 10:00 am to 12:00 pm! Register here!

---



Marshall Events
---



Company Events
---



Job listings
OMC Board
Sanjana Kolla
President

Brennan Reif
VP - Operations

Mike Jacobs
VP - Communications and Career Prep

Donovan Ly
VP - Internal/External Relations Full Time

Vincent Wong
VP - Finance

Shravani Kamal
VP - Events and Casing

Rafael Tavarez
VP - Marketing/Technology

Sarah Kim
VP - Internal and External Part Time Relations

Prathamesh Lohakare
AVP - Operations

Jenna Pakkanen
AVP - Communications and Career

Sneha Bathija
AVP - Communications and Career

Juan Nicholls
AVP - Internal/External Relations Full Time

Srikanth Saal
AVP - Finance

Hongmei Qin
AVP - Events and Casing

Ren Wu
AVP - Events and Casing

Thomas Saal
AVP - Marketing/Technology

Tommie Lebo
AVP - Internal and External Part Time Relations